Responding to the Challenges for International and European Climate Policy after Copenhagen (completed))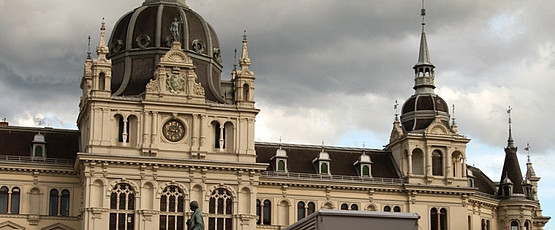 February 2011 – October 2012
Partner: Lukas Meyer
Post-docs: Dominic Roser, Alexa Zellentin
Funded by the Austrian Climate Research Programme

In this interdisciplinary and international research project, funded by the Austrian Climate Research Programme 2011-12, led by Karl Steininger, Department of Economics at Graz University, members of the Section Moral and Political Philosophy (Lukas Meyer, Dominic Roser and Alexa Zellentin) evaluated options for future European and International climate politics. They worked together with colleagues from Oxford University, Stiftung Wissenschaft und Politik, Berlin, and from the Climate Policy Initiative, Venice.

After the outcome of the United Nations Climate Change Conference in Copenhagen, the project's research was guided by the assumption that no comprehensive top-down international climate policy architecture will emerge. Based on political, normative and trade analysis, we identified a varied set of policy scenarios. These scenarios have emerged from discussions between the economists and the philosophers in the team based on criteria of normative adequacy and policy relevance. The scenarios represent the EU leading the way, the rich leading, the high emitters leading and two scenarios representing equality, one representing equality of emissions and one representing equality of benefits from emissions.

We analysed the compatibility of these scenarios with a just distribution of mitigation efforts. The economic and carbon effects of these policies were then analysed within a multi-region multi-sector CGE model encompassing the EU, its main trading partners, and other world regions. Subsequently, different policy options are evaluated in terms of the results of the model by combining economic, environmental and normative criteria. Finally, recommendations for EU action were developed with respect to EU policy and institutional settings at the global level.
Contact
Head of the section
Univ.-Prof. Dr.
Lukas
Meyer
Contact
Office and project management
Attemsgasse 25/II
8010 Graz
Mag.
Kanita
Kovačević
please contact for an appointment